Mad College Blast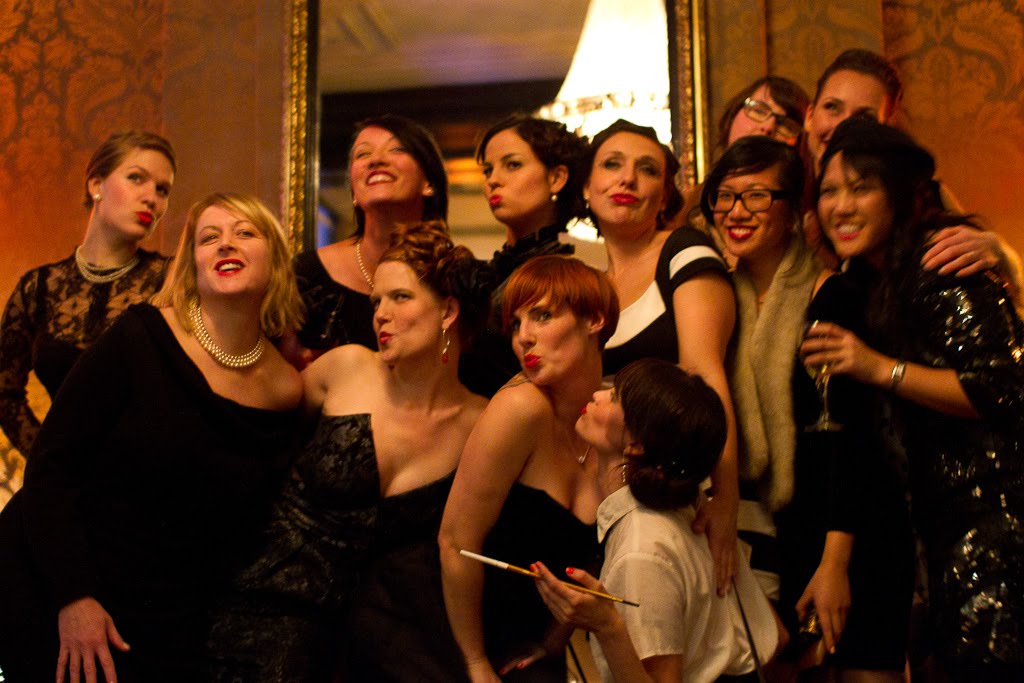 It's been a busy few weeks, and I've barely had a chance to sit down, let alone update everyone on the events of the recent past. My employer in Amsterdam held their annual Christmas Party last night at the Amsterdam College Hotel. The Mad Men theme allowed us all to bust out the pearls, suspenders, curlers and mink and channel the energy and style of our grandparents. Everyone looked absolutely fabulous, and danced into the wee hours of the morning. It was a great way to truly get a feel for the holiday season and connect with our coworkers in a laid back setting.
Afterwards, a few of us headed over to a little Blues bar called Maloe Melo, since we couldn't get our dancing feet to stop jigging. It was fun, and along with the pizzazz of the College Hotel led to the general consensus that the evening was awesome.
This will be the first year that I will spend Christmas away from my family. I did consider flying back to Toronto for the few days that I have off, but it would be madness and costly, and I'm trying to tell myself that, just as BlackBerry commercials have taught me, distance has nothing to do with closeness – I can spend Christmas here and my family can still understand how much I love them. And just when I started to feel sorry for myself and renege on the conviction of my decision, I got an email from Jacqui and Jeff (who now live in England, where Jax is a Post Doc) that they would like to come to Amsterdam and would I like Christmas visitors. Something about coincidences like that freaks me out, and I got a little teary eyed that I will, in fact, be spending the holidays with people that I love and feel at home with. Albert-Heijn-grocery-bag tobogganing at Museumplein, holler.
Now come a few precious weeks to familiarize myself with supermarkets in Amsterdam. No one wants boring ol' cuisine for Christmas, do they?