Recharging Your Energy Stores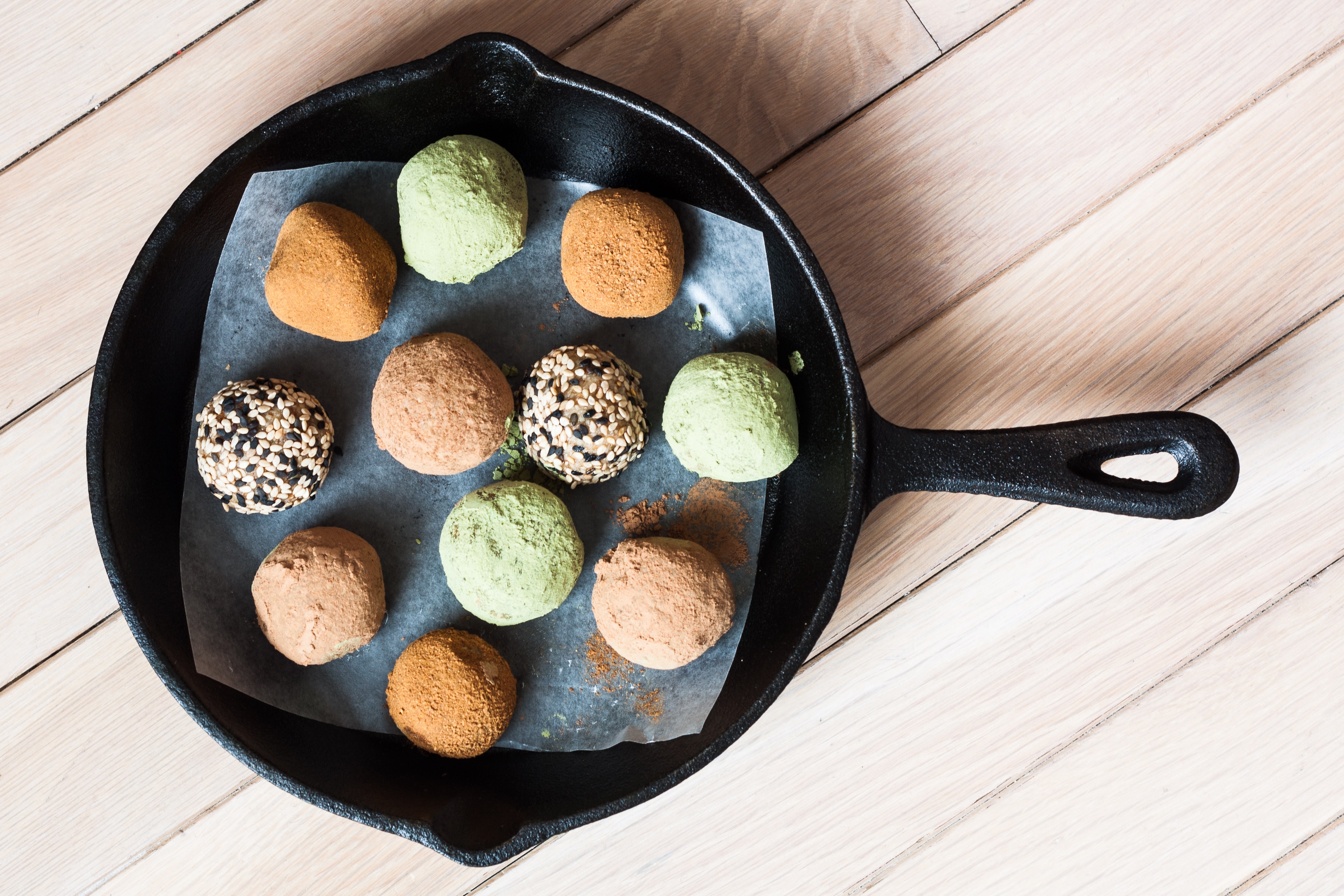 I'm on a snacking kick lately, so I'll tell you something – store-bought granola bars don't do it for me, and as we're running around like crazy people all the time, we need pick-me-ups. Something quick to grab and go, but something tasty, a little more complex than just a carrot or some nuts. And as much as I love my chia seed pudding, those don't really travel that well.
Enter the Energy bite. Energy ball. Energy truffle. Whatever you want to call it, it keeps you going for several hours. The internet has gazillions of variations and though they take about five minutes to make, they're expensive to buy. Make your own. Here I have some sesame, cinnamon, matcha and cocoa-dusted ones. I forgot about coconut flakes I have stashed in my pantry, would have been perfect to have cute little white ones. Oh well. Next time.